We invite you to join us at onE of our SUNDAY SERVICES AT CHURCH HILL
St Philip's

8:30am, 10:30am and 6pm
The Garrison 

4pm
Find the Order of Service for the 8:30am or the Service Sheet for the 10:30am or 6pm services at St Philip's or the 4pm service at the Garrison Church by clicking the one of the buttons below.
---

If you are unable to join us in person on Sundays we invite you to join us for church online.
We'll be live-streaming our 8:30am, 10:30am and 6pm from St Philip's and the 4pm service from The Garrison Church each Sunday via our YouTube channel.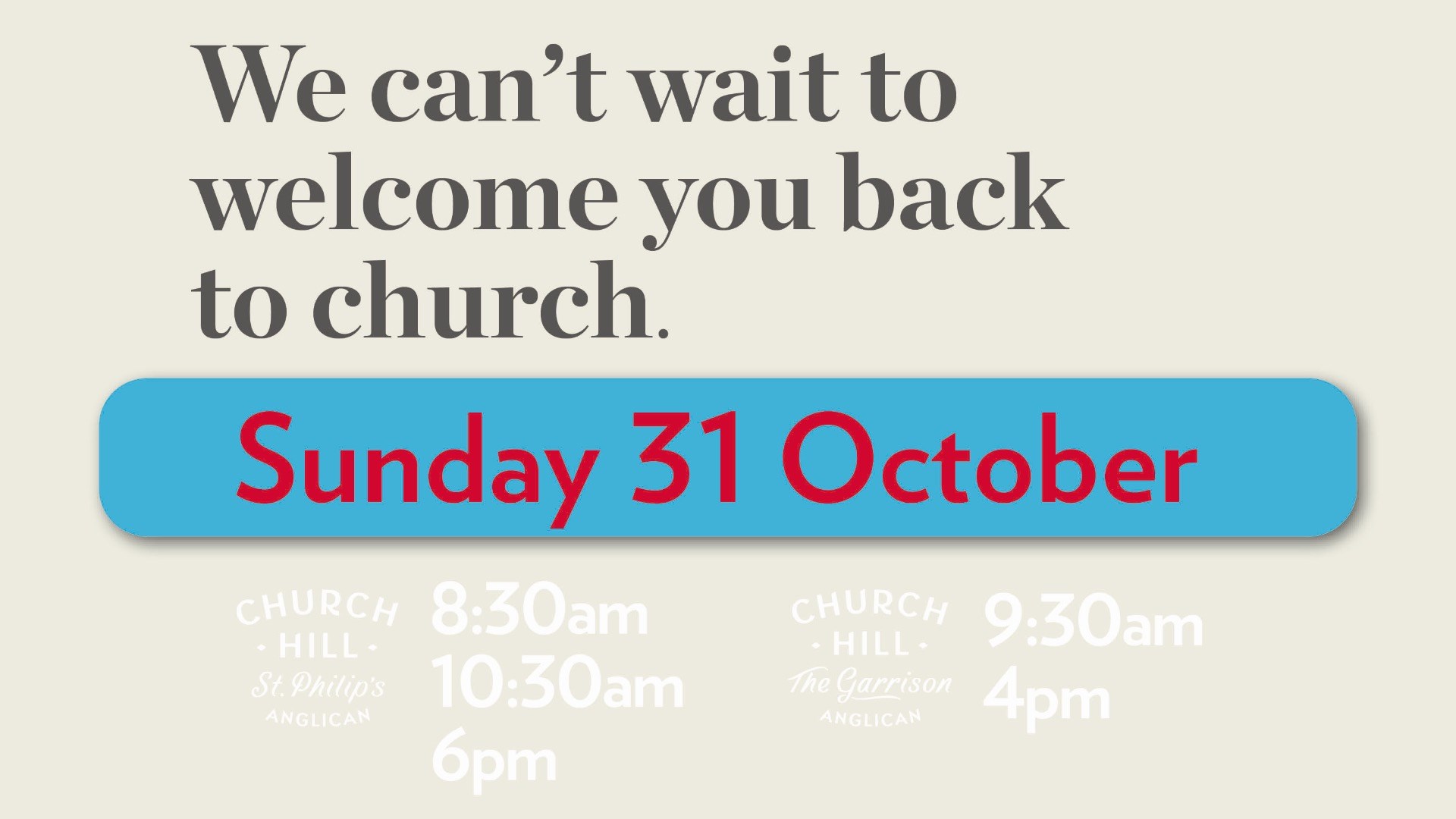 To find out what to expect when joining our livestream have a read of our FAQs HERE
---
CHURCH HILL WEEKLY NEWS
For all information on events and opportunities in the life of our church and city, please
subscribe to the weekly news email HERE.